4/9/08!!!! DAVE DUNN AND OTHER PALS AT PHILLY FILM FEST.
(text found on Copy's web-site)
The Philadelphia Film Festival is showing a program of short films on WEDNESDAY APRIL 9th featuring work by Copy member Dave Dunn and Space 1026 Member Ted Passon.
Dave is screening HELIUM BALLOON, a short video made from his one day show the ICA last year, and Ted is screening a short work-in-progress version of the SPACE 1026 DOCUMENTARY.
Also in the program are videos from a bunch of our pals including: Andrew Watson, Sara Zia Ebrahimi, Chris Thomas (showing a mindblowing work-in-progress animation for the Extraordinaires), and Ryan Trecartin showing an excerpt from his new work I-BE AREA starring lots of Philly kids.
Buy Tickets HERE before they sell out.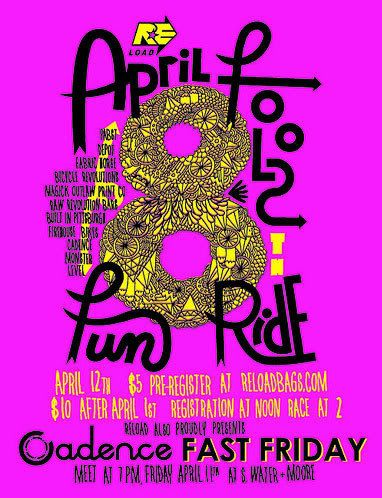 4/12/08!!!! COPY GALLERY IS PLEASED TO ANNOUNCE PARTICIPATION IN RELOAD'S ANNUAL APRIL FOOL'S RACE.
Please stop by the gallery on Saturday to get a better (or first) look at Taliah's show and/or generally hang out with us while we work our checkpoint. Plus throughout the month we will be holding gallery hours on Saturday's and Sundays from 12-5. There are many great paintings, prints, coloring books, and t-shirts still available for sale (prices range from $25 to $1,200).
Remember to never be shy about making an appointment to see the work: info@copygallery.com.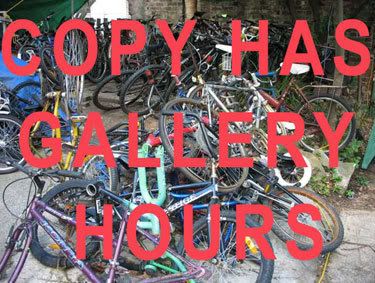 SATURDAYS AND SUNDAYS IN APRIL!!!!!!!!!!!!!!!!!!
4/11/08!!!!!! JAYSON MUSSON'S BOOK.
(text found in my electronic mail-box)
Hey all, Too Black for BET Episodes I & II have been released as a single volume by
Free News Projects
and this email is just a quick reminder that this Friday, April the 11th, I'll be having a small release party and exhibition of posters from both volumes in celebration of the book's release. The book itself is a perty little thing with an even pertier matte finish and it manages to pass off as an actual art book! William Pym of Philadelphia's Fleisher/Ollman Gallery kindly lent me some words in the form of a forward he wrote for the book as well. And since the book is only $15, it's a definite bargain and must have for your bathroom reading collection. The release party of course is free and I will have drank and hummous out the ying yang for all to eat and enjoy. Thanks for your time. -Jayson